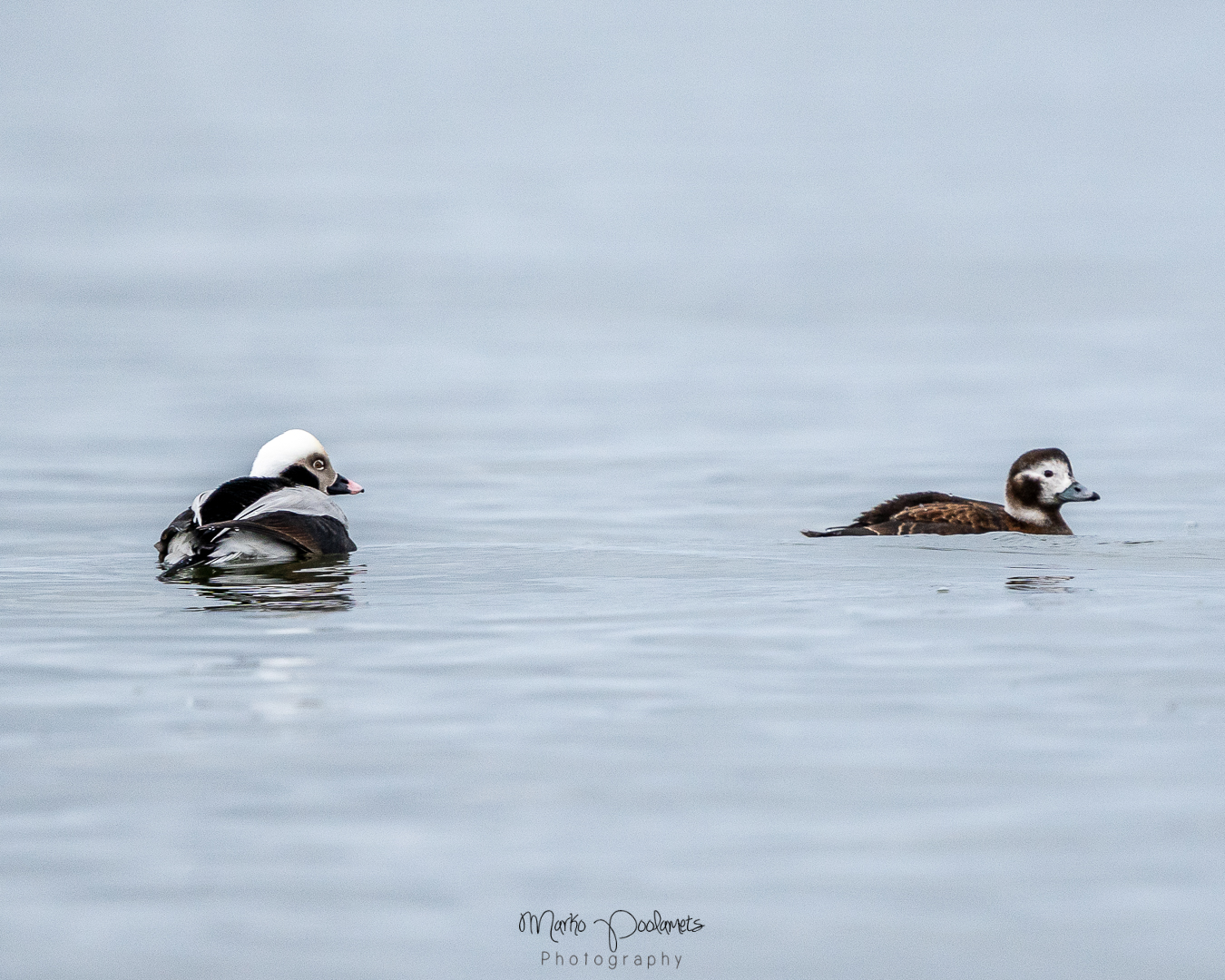 Spring bird migration in Estonia is about to start. I went for a short tour this Sunday to find some skylarks lapwings or cranes but it was raining and snowing heavily most of the day and had no luck to see any of them. Still i got decent 34 species within some hours including snow bunting, huge flocks of redpolls, bullfinches, very nice observation of sparrow hawk, white-tailed eagle, dipper and after sunset got one balck woodpecker as well. Got a reply from pygmy-owl from 2 spots but did not saw them. In central Estonia, Tartu, Pärnu area and west Estonia larks, lapswings and cranes are present, first small flocks of geese are flying over as well. Last week we had also rare natural phemomena called snow 🙂 here. Of course I was travelling and almost missed it but at least had few hours of snowy landscape Today the snow…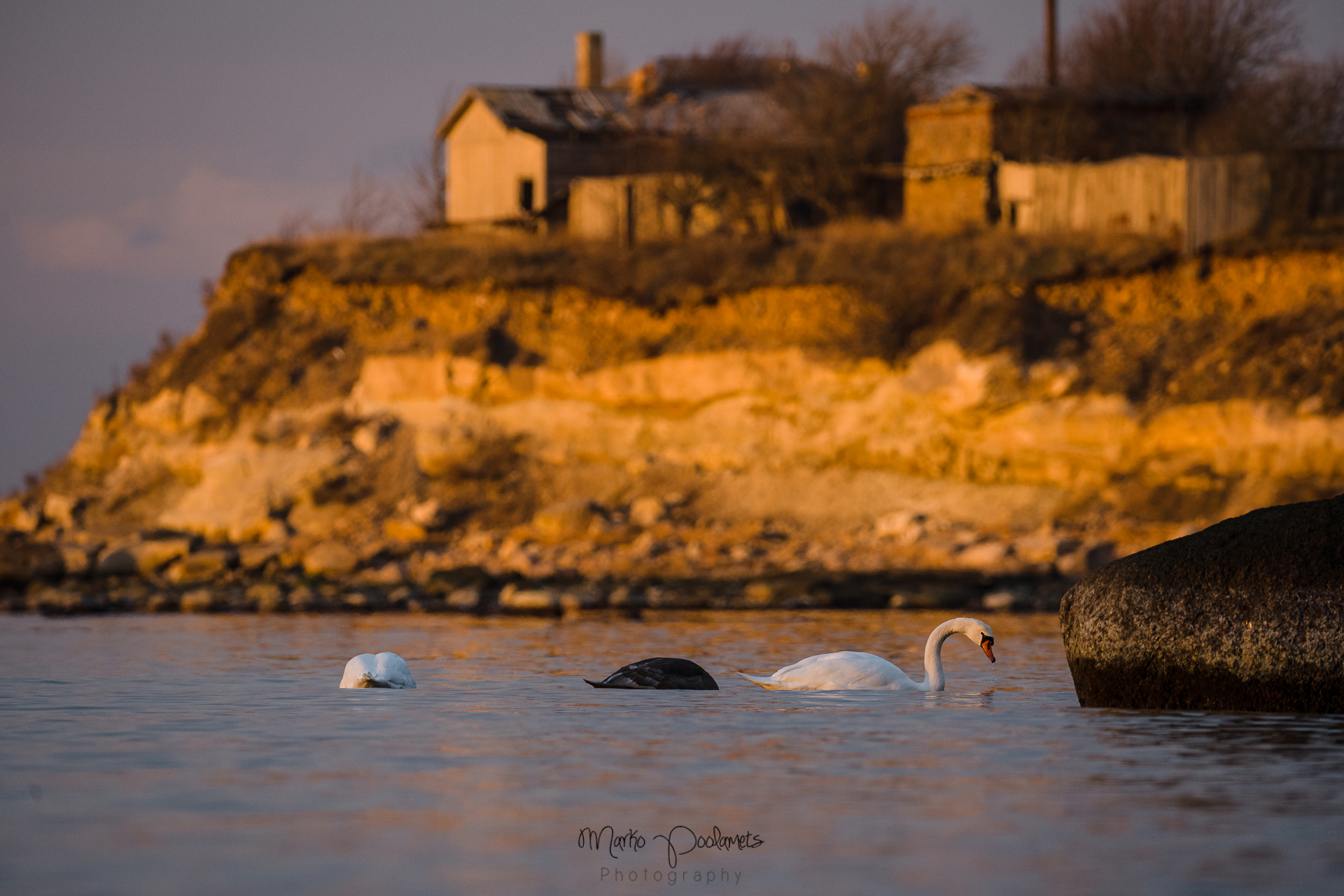 I agree, that mute swans are not on the top of anyones birding list or main subject to aim with camera. But they are still lovely majestetic birds that always get my attention. Close to my home, there is a place called swan bay. When we had cold winters then they gathered to that bay, but now lately there has been just few couples and most of the pairs are spead all over the coastline. Lets see, how winter is progressing, if the sea freezes, they might gather there again.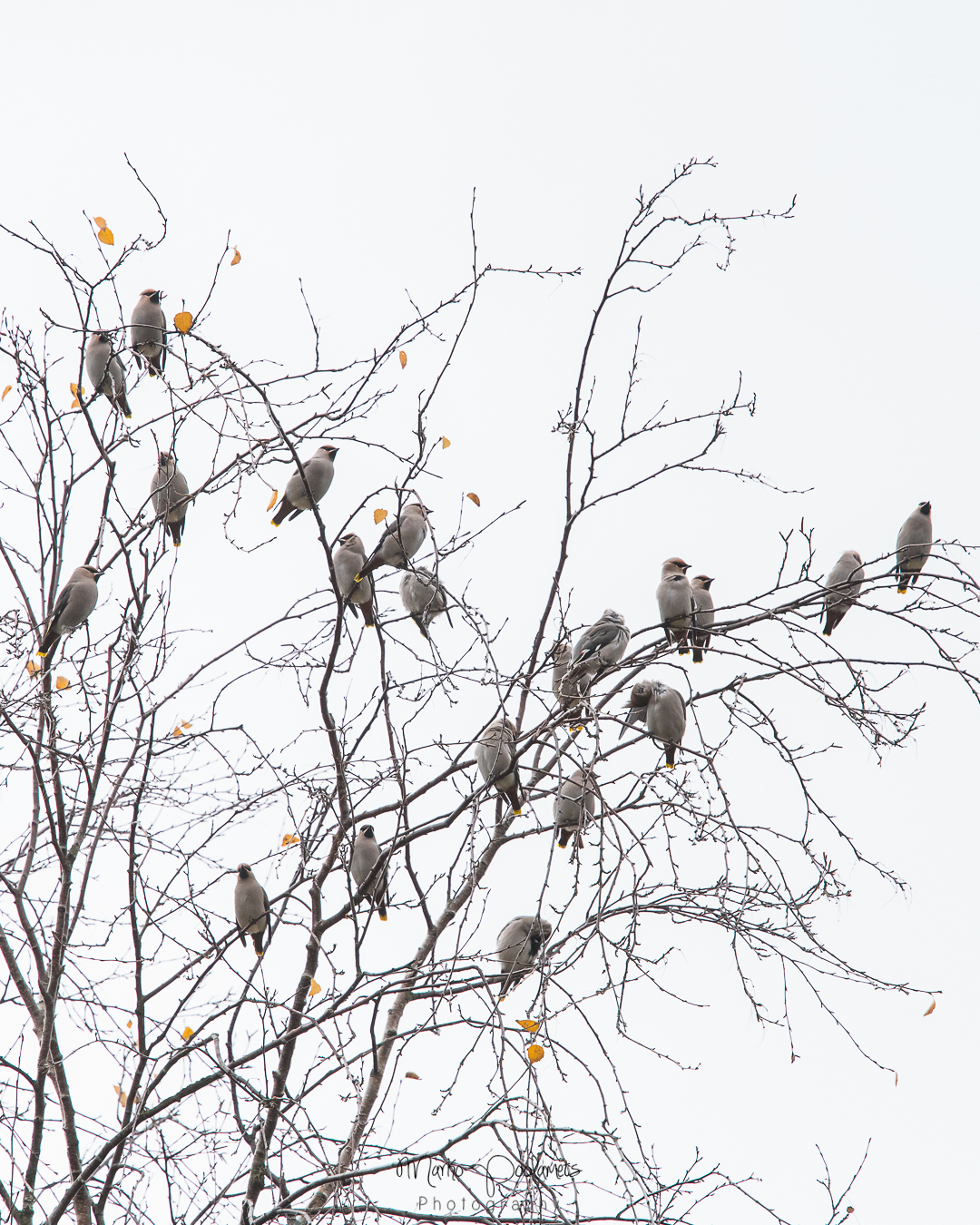 Bohemian waxwings, those lovely nomads are typical birds to see during winter and we always try to find them during our birdwatching day tours around Tallinn (see the details HERE). This year has been good for mountain ash, so the food base is relatively good for them. But of course eating about twice of the body weight daily or 800-1000 berries a day the berries vanish quickly :). Did you know that they are called "pestvogel" plaguebird in Dutch and "Russ"- a Russian in Italy?
3/3