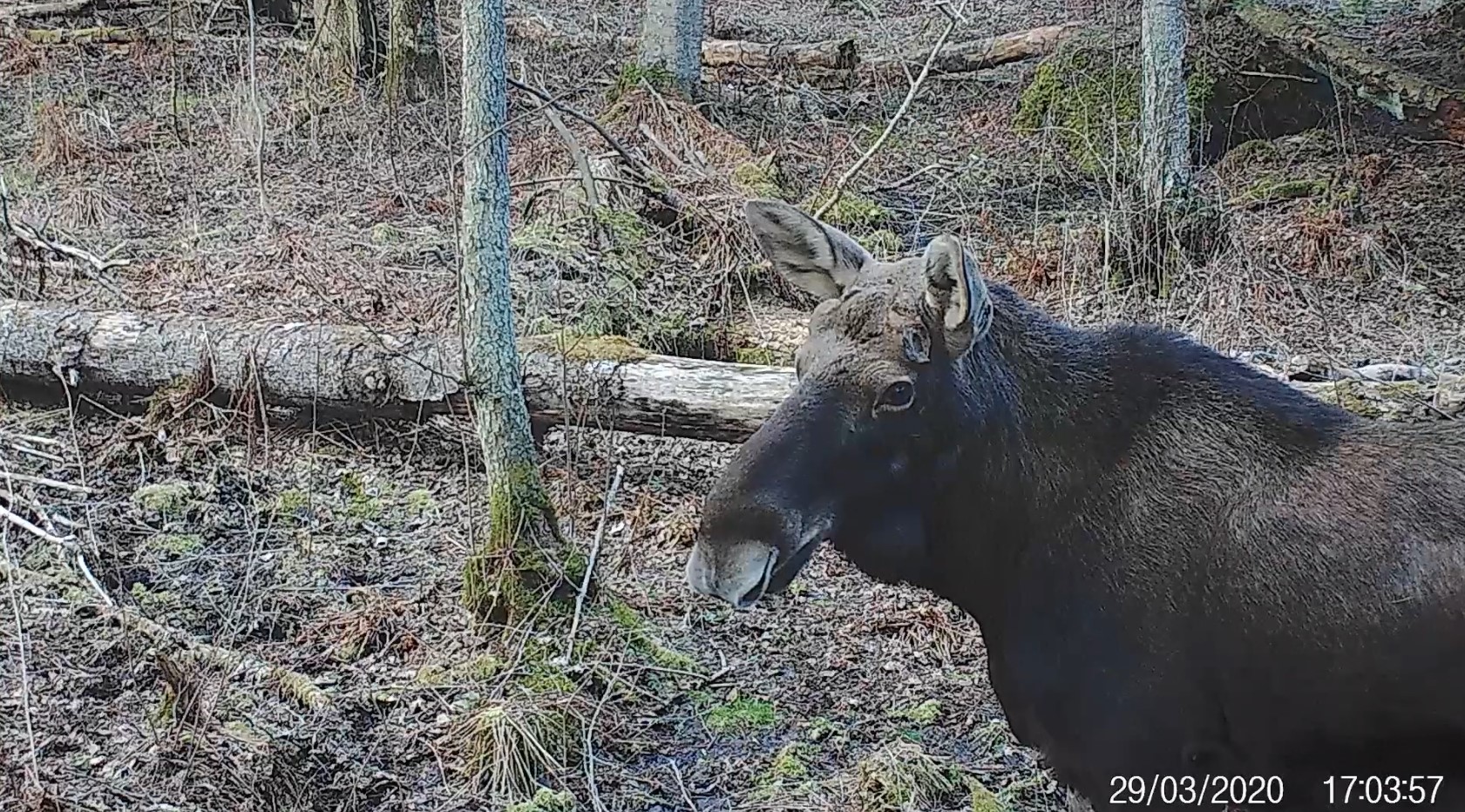 I got a nice european elk surprice on my trail camera. I'm usually go to trail cameras once a month for mainteinance. When the camera registers the movement, it send s me 2 low-res images, never the videos. So its always bit of surprize what i get from there. This time i got spontaneos laugh when opening the first 10-sec video when adult elk fills about quater of frame and stares at you. It was probaly 2 m away and the camera is about 2,8 m from the ground. So you can imagine the size of the animal. I also loved that the common cranes are calling same time, I know they are roughly 50 -70 meters away and tenous european aspen forest amplifies this call very nicely. It's a male, note the antler bases on the forehead.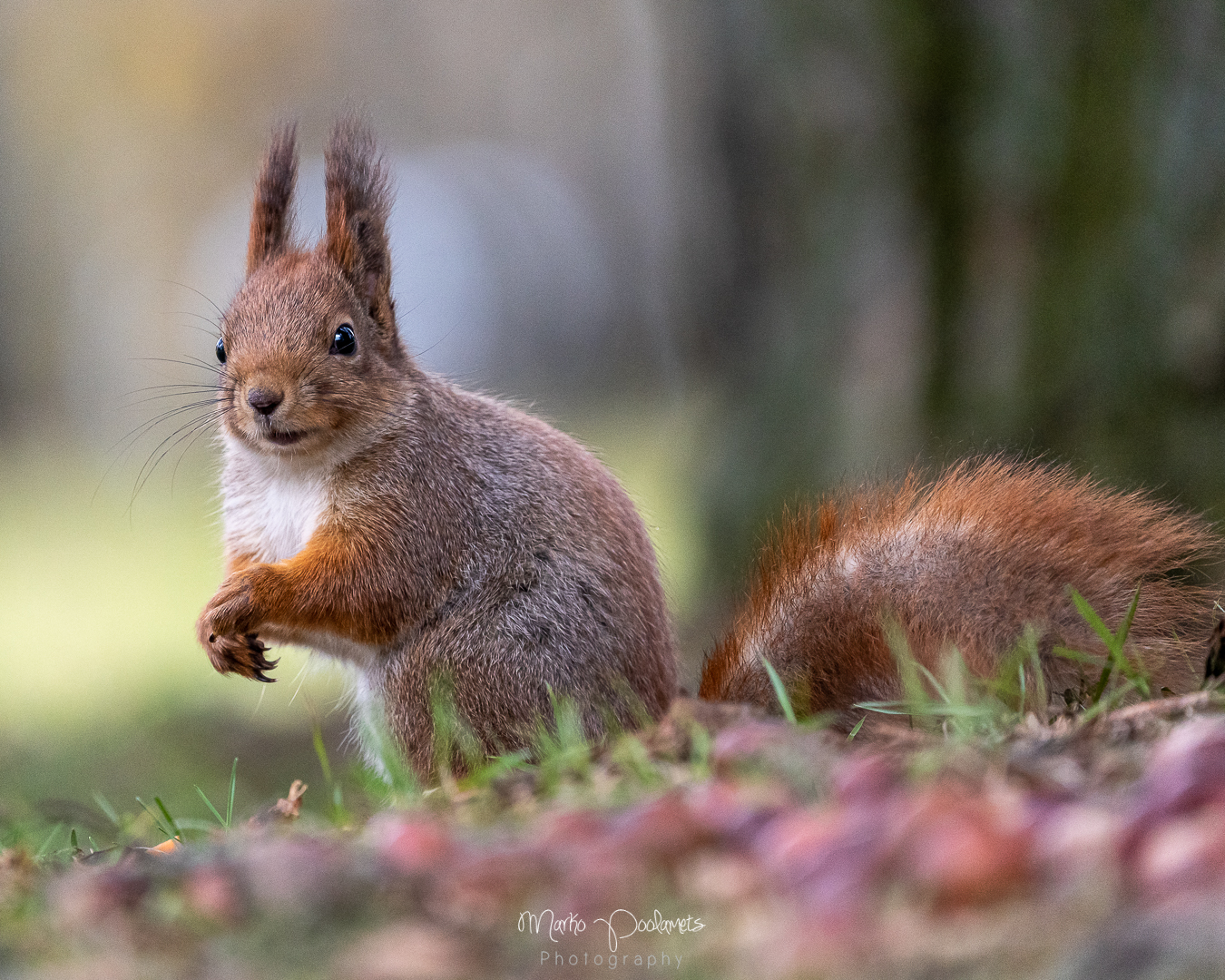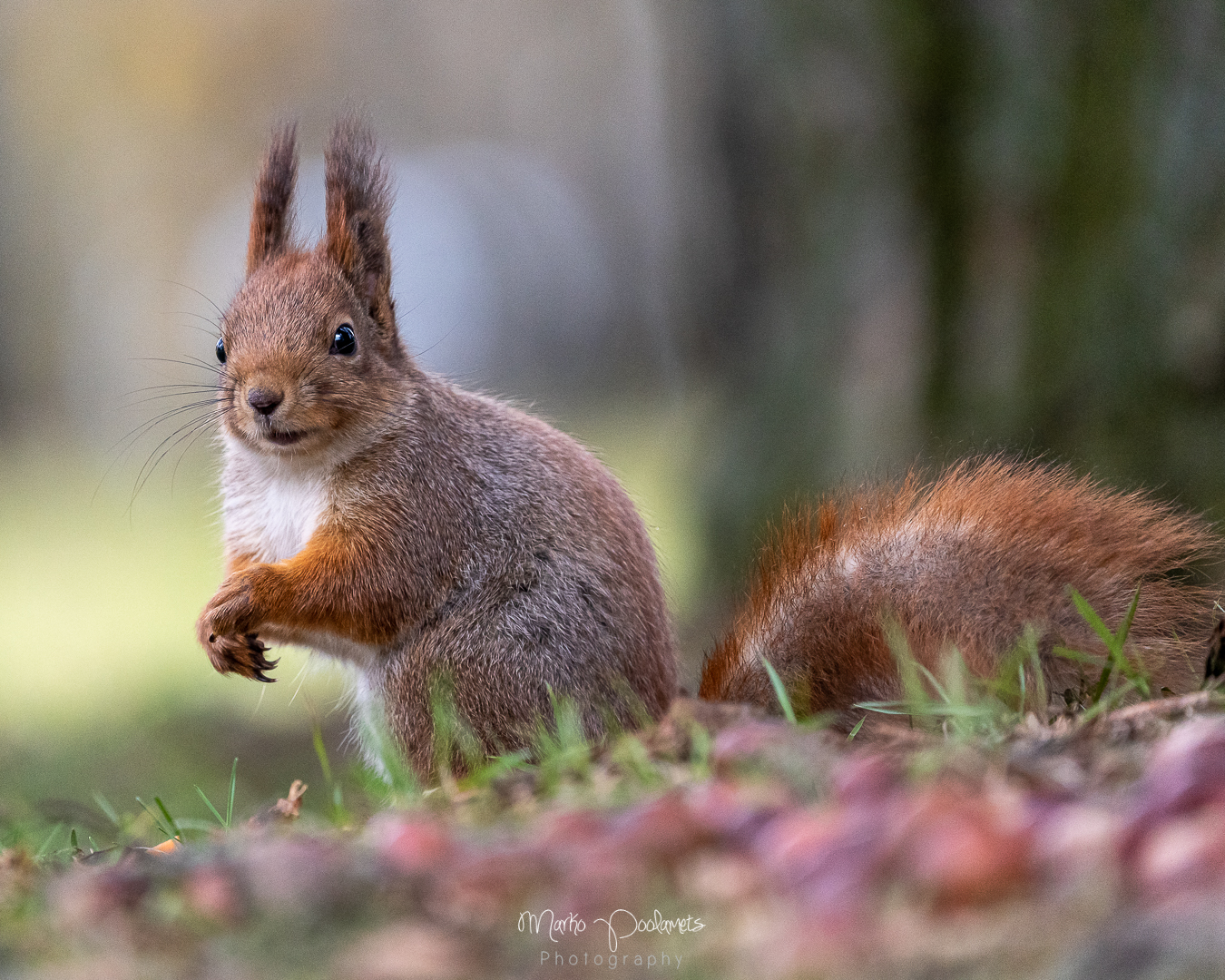 To see red squrreils in Estonia is easy and they are frequently seen animals at every type of wildlife watching or birding day tour but still they need some patience, good light and luck to get a decent image. During the low season I invest lot of time into environmental and nature education and one output is to teach children photograph nature. So squrrels are first subjects to try out after theoretical lessons and i think it's lot of fun as they are sort of human friendly, some areas almost semi-tamed. Its fun to have that first connection and interaction with wildlife and kids are more motivated to go further with their wildlife interest. Beside that they get some tips and tricks about wildlife photography, animal behaviour and physiology and concious wildlife watching. If you wish to find your contact with the nature find a suitable daytrip HERE. All trips…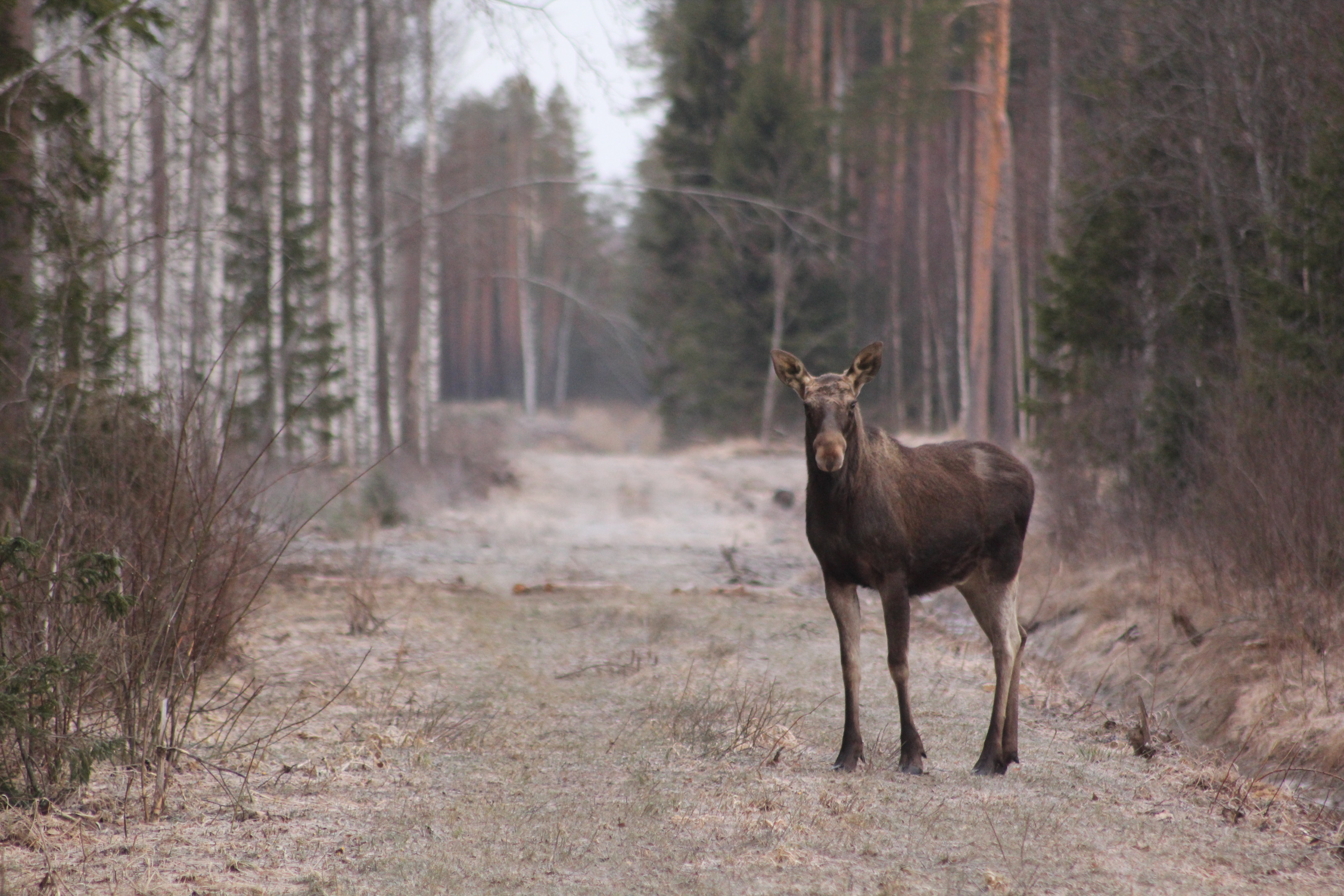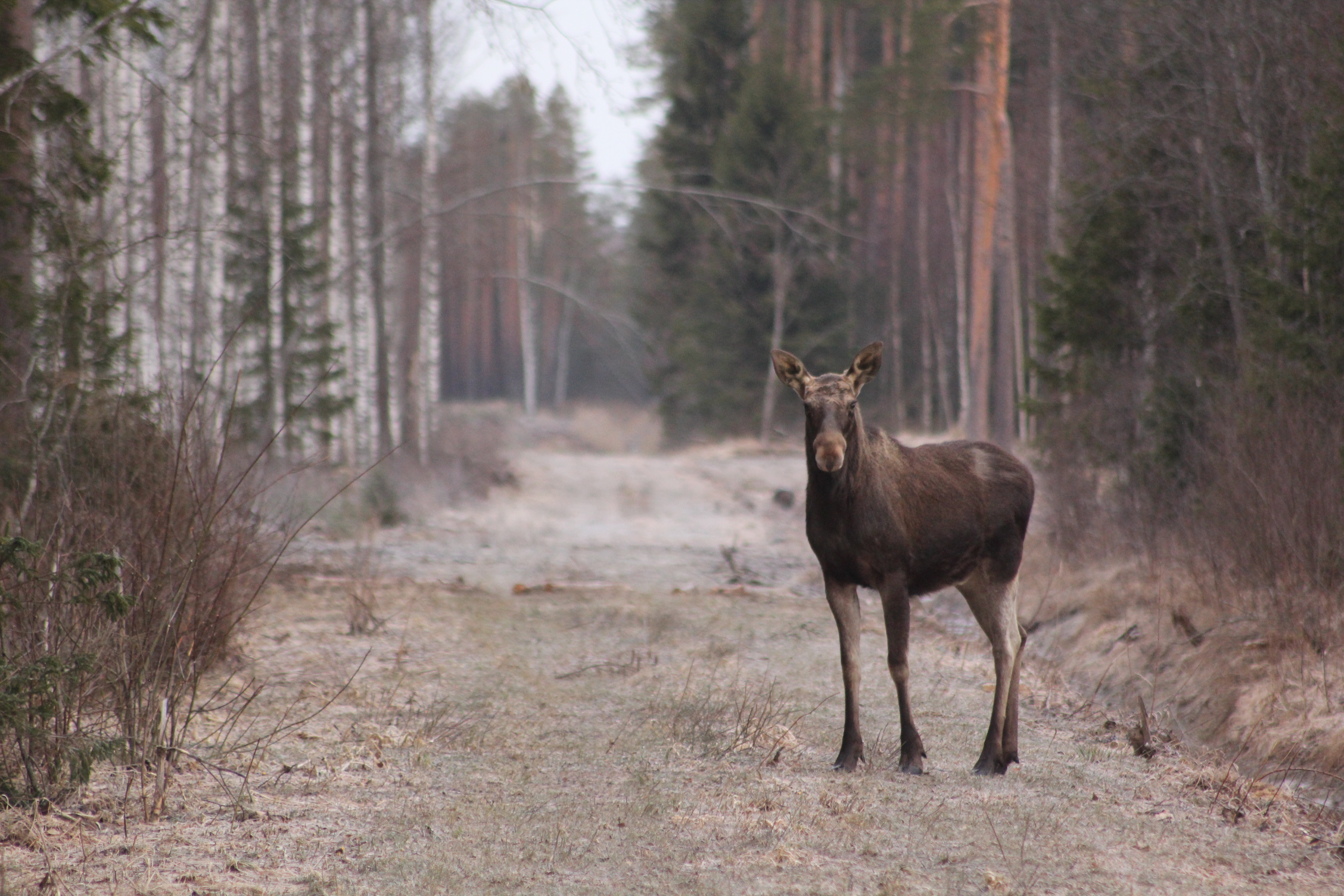 Elk watching is considerably easy in spring and autumn (Sept-October). Some areas of Estonia are probably suffering because of high hunting limits and might be bit difficult to see them. Around Tallinn and west Estonia there are still many high success rate spots left and there is good chance to see them. Of course it's a nature and nothing is guaranteed! More information of such wildlife watching daytrip you can find HERE.
3/3